GRIP SEAL BAGS | PANEL RESEALABLE STRONG CLEAR | POLY POLYTHENE PLASTIC | ALL SIZES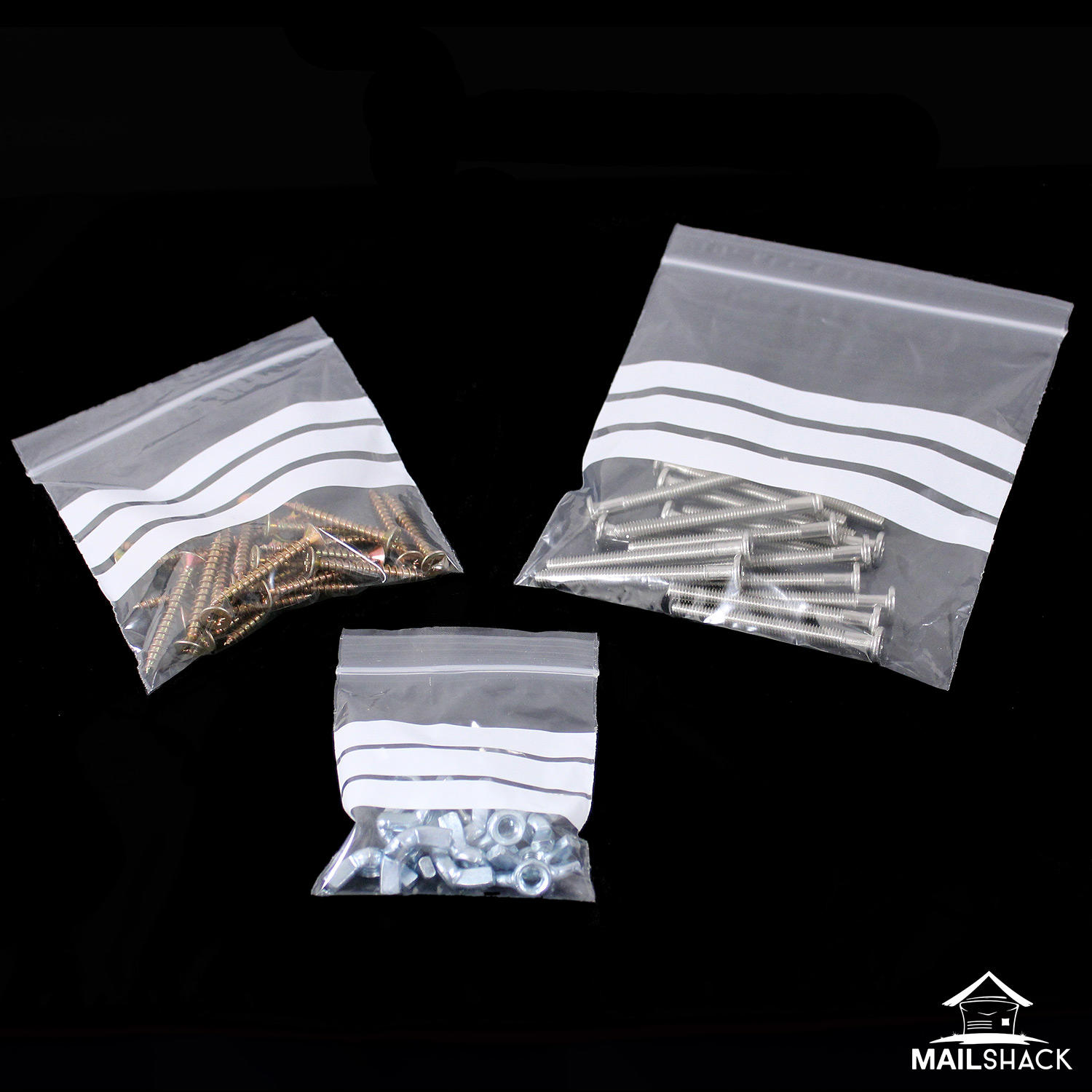 GRIP SEAL Bags | PANEL RESEALABLE STRONG CLEAR | Poly Polythene Plastic | ALL SIZES
---
---
Grip Seal Resealable Clear Panel Poly Bags Multiple Sizes
Easy to use air tight resealable grip seal close
Crystal clear/transparent
Tear resistant high quality polythene material
Waterproof - offers complete protection from moisture and dirt
Lightweight, strong and durable
Three strip white write on panel to allow for easy labelling of your items
Multi use - suitable for a variety of uses
Perfect for storing food, beads, screws, documents etc. The list is endless!
Choose from a variety of sizes:
1.5" x 2.5" (40mm x 64mm)
2.25" x 2.25" (57mm x 57mm)
2.25" x 3" (57mm x 76mm)
3" x 3.25" (76mm x 83mm)
3" x 7.5" (76mm x 190mm)
3.5" x 4.5" (89mm x 115mm)
4" x 5.5" (100mm x 140mm)
4.5" x 4.5" (115mm x 115mm)
5" x 7.5" (127mm x 190mm)
5.5" x 5.5" (140mm x 140mm)
7.5" x 7.5" (190mm x 190mm)
8" x 11" (200mm x 280mm)
9" x 12.75" (229mm x 325mm)
10" x 14" (245mm x 355mm)
Above sizes are: Width of the opening x Depth of bag. With the grip seal located on the shortest side of the bags
Available in various quantities from the drop down menu above. Take advantage of our low prices today! The more you buy the more you save!
---
The item has been added to your basket